About Philadelphia's La Reserve Bed and Breakfast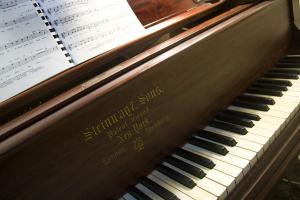 The four story brick house at 1804 Pine Street has had many people pass through it since it was built in the mid 1800's. When La Reserve's owner, Beverly Ensor, moved into the house in 1943 with her parents and new born brother, she was just a little girl, her parents, Catherine and Samuel Stark were landlords and shop owners. Her mother managed the rental properties and father ran a grocery store and deli. At the time there was a back yard, and the current TV/sitting room was the kitchen. There was a dumbwaiter from the kitchen to the Grande Dame suite which was one time the dining room. The current kitchen, located in the back of the house, wasn't added until 1946, and took away the backyard.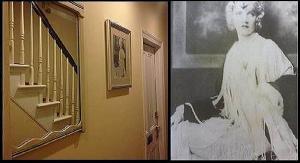 Two bachelor businessmen made rooms located on the back of the house their homes for about 20 years. Both men retired in the 1960's. The parlor was once a doctor's office, with the current front desk area serving as his lab. And even an original Ziegfeld Follies girl, Muriel Miller (Harrison) made 1804 Pine St. her home. She lived on the fourth floor, Beverly's apartment when she became of age, and our innkeeper's current apartment. A signed photo hangs in the third floor hallway near our Heritage & Liberty rooms.
In 1983, after the passing of both her mother and father, Beverly did not want to sell the property and decided to slowly turn the house into a bed & breakfast, which opened two years later in 1985. La Reserve was named after a chic hotel in Geneva, Switzerland that Beverly had visited and enjoyed, with the same name. She decorated the house with the furniture she grew up with, pieces from family members and antiques. The rooms were named after history, memories and a bit of whimsy. 1806 Pine Street, which has La Reserve's studios and one bedroom suites, was an apartment building that Beverly's mother managed and added to the B&B's roster in 2007.